Grid Item Actions
Items on the grid can be edited, deleted, commented upon and other actions.
Inline Editing
When viewing items on the grid you can left-click to edit that field as well as other fields.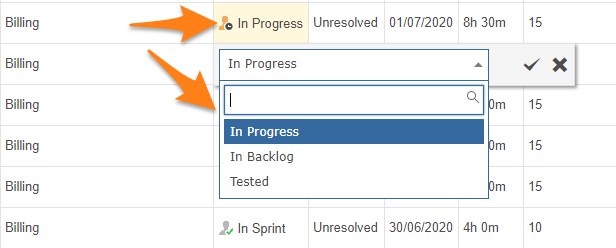 Inline Comments
You can view all comments on any item by showing the Comments column and then clicking on the comments.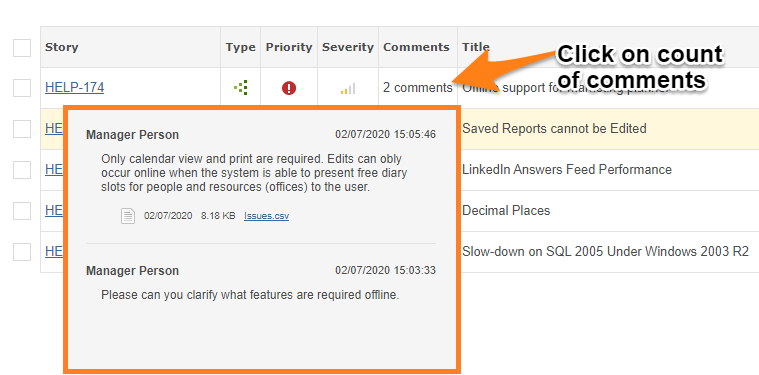 Context Menu
Right-click on any item to access it's context menu.

View
Open the item view in a new browser tab/window.
Comment
Add a comment to the item.
Edit
Displays pop-out editor so you can change item fields.
Follow / Un-follow
Subscribe for email notifications when the item changes.
Delete
Permanently delete the item.