Editing Items
There are various ways to edit an item to change it's attributes and state.
Items Grid
When viewing items on the grid you can left-click to edit that field as well as other fields.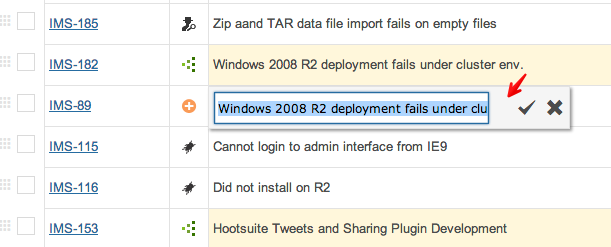 Or you can right-click on an item and select Edit from the context menu.

Item View
Left Click
You can left-click on any field to edit it's value.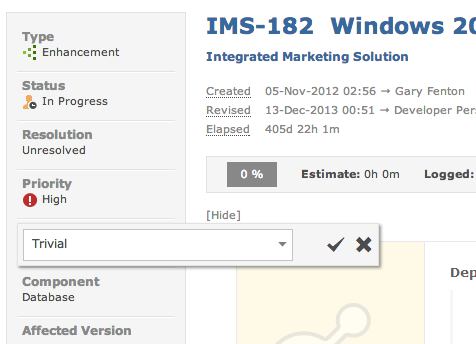 Edit
You can also click on the Edit icon to change field values.