Editing Items
There are various ways to edit an item to change it's attributes and state.
Items Grid
When viewing items on the grid you can click on any field where edit is enabled on the Project Template, and use inline-editing to change its value.
If you have selected multiple fields using the checkbox on the extreme left of the field, the value you set on the item you are editing will be set on all selected items.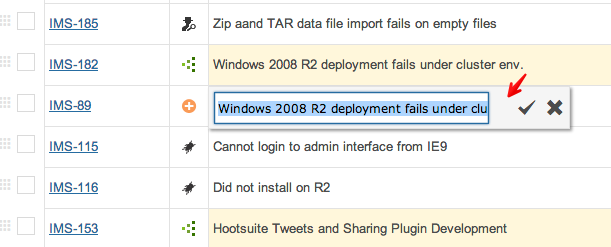 Or you can right-click on an item and select Edit from the context menu.

Item View
Left Click
You can click on any field to inline edit its value.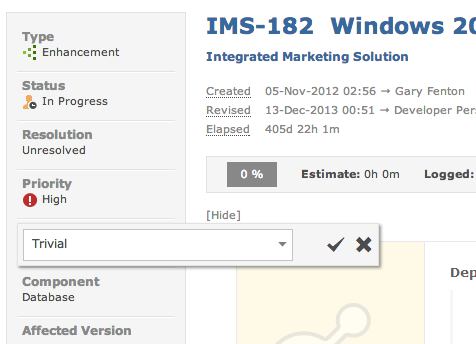 Edit
You can also click on the Edit icon to change field values.