Licensing
Access to Gemini functionality as well as restrictions on the number of users is controlled by the license. The license will always be emailed to you and is currently in XML.
Important Some email services have started mangling XML. If for any reason your XML fails to add, please contact Sales@Countersoft.com and they will make sure your license gets to you unadulterated.
To add a license, copy the XML license you receive, navigate to the license tab under System, click on Add, paste the license code into the text area and Save.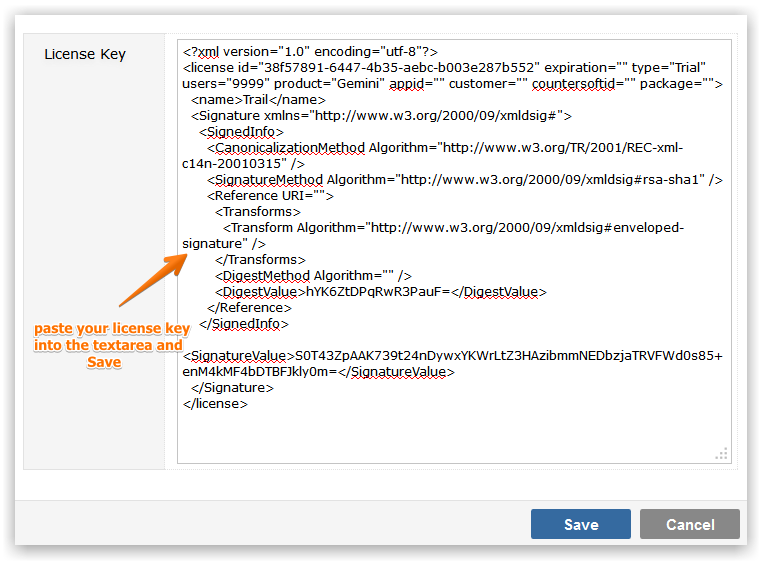 If you require multiple licenses, please add them one license at a time.
NoteA Gemini license give you access to free support and upgrades for the duration of its validity.