Setting Up Sprints
Sprints are manageable phases that encapsulate work to be done. Once the sprint is complete a working product is expected to be delivered. The objective is to define sprints that contain the work to be completed. A sprint that contains work to be completed is known as a Sprint Backlog.
Items in the Sprint Backlog are scheduled - resource and delivery dates have been allocated.
Every project enables the creation of Sprints (sometimes known as Versions).

Sprints can be organized into a hierarchical structure (nested):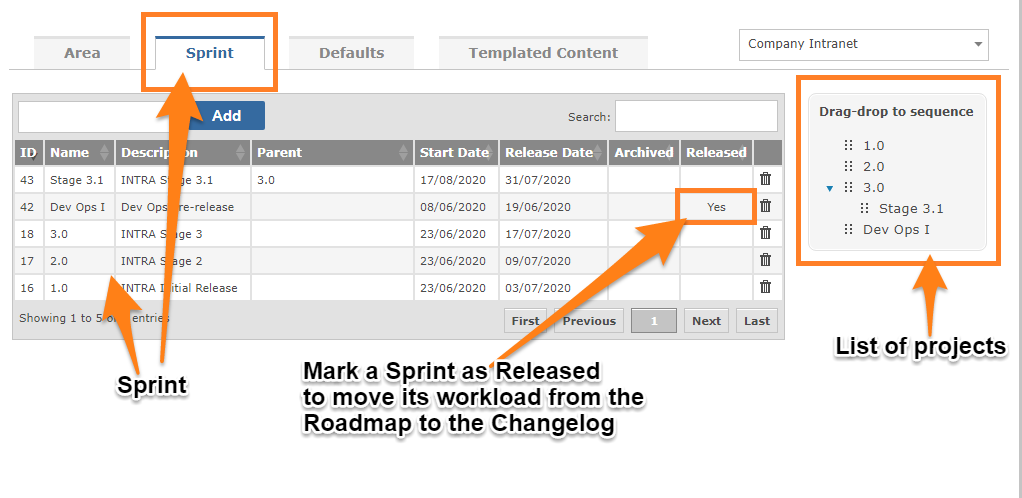 Add sprints as required.
Every sprint should be allocated a start and completion date.
These dates help you plot Burn-down Charts.
NoteThe project Settings menu can only be accessed by user groups who have the "Can Manage Versions" permission.