Using Microsoft Project
The Microsoft Project connector enables you to view items in a project plan, amend them, create new items and then synchronize with Gemini.
After downloading and installing the connector you should see the Gemini toolbar within Microsoft Project.

Authenticate
Click on the Connect button to login and provide your credentials.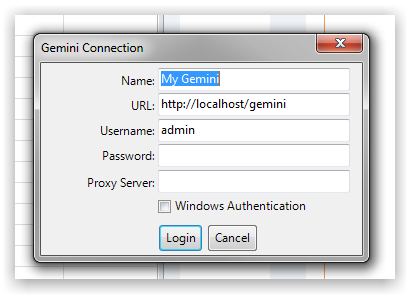 Cards
The connector works with items from any saved workspace.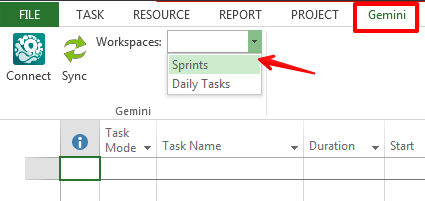 So every workspace you have in Gemini is available to the connector.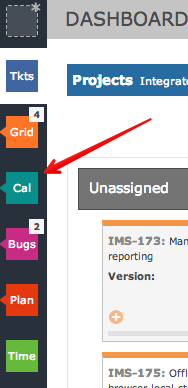 Making Changes
Items represented by the card are displayed in the project plan.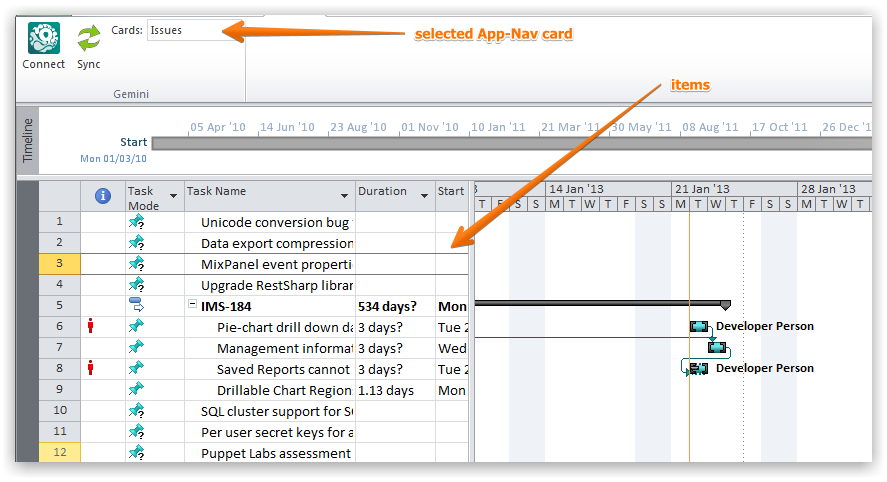 You can amend various attributes for every item within the plan or insert new items into the project plan.
Synchronize
All changes must be synchronized back to Gemini. Click the Sync button to start the proces.

A summary of all your changes is provided. You can choose to create all new items in a Gemini project of your choosing.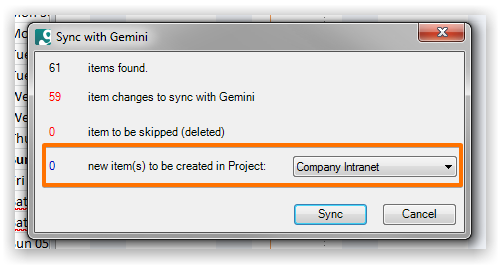 The changes will appear in Gemini after you synchronize.